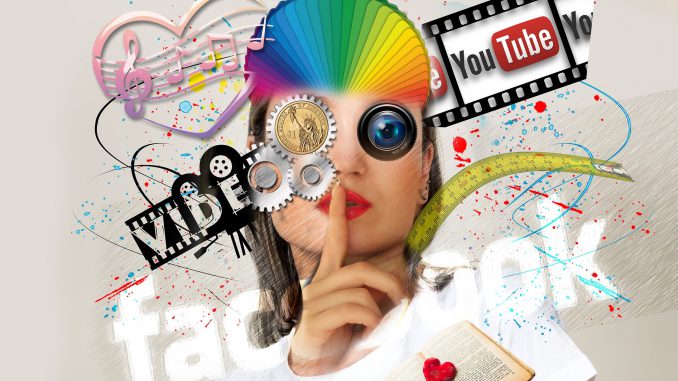 When I was young I lived to watch TV. As I returned from school, I threw away my bag and turned it on. I knew every movie and every TV show. I was able to discuss it and show much more knowledge than anyone else. It was 25 years ago. Years later I turned into a fan of video on demand and then fan of YouTube. I was the one who said proudly "I do not watch TV". But it doesn't make any difference. Problem of watching TV is not in the TV itself. The problem is that it devours our time, it burns our passions and it fakes your dreams. There's science behind why we want nothing, but another TV show with dopamine in charge… but main thing here is that YouTube is the same as TV. It's like the story about TV Set with 500 channels form "Back to the Future" movie. Except that with YouTube we have not 500 but millions of high quality channels with regular content update.  But we still have only one life to consume it. Now I live to watch YouTube.
I thought I didn't not have any addiction. But my day usually started with one or two videos on YouTube. I felt great when I knew I'll get another video. It was like a reward for hard piece work or when I felt tired and tried to relax a bit. But then I noticed that the more I watch it the more I feel disappointed that I need to get back to work. If you spend 2 hours watching videos, you'll notice you don't need anything else but another video. Motivation is gone. Will is gone. There's no person but only shell is left.
It was tough, but I realized I need to leave it behind if I want to move. It was a long thinking process. For several days I tried to make a deal with my inner self. Then, feeling confident that I'm ready, I went to C:\windows\system32\drivers\ect\hosts and added a record:
127.0.0.1 youtube.com
127.0.0.1 www.youtube.com

Not a trick but good enough for my goal. And my life changed drastically.
I didn't know what to do with all this time. Then I recalled I had a lot of books in my "to read" list so I just started to read them. First was "I'll Make You an Offer You Can't Refuse" by Michael Franzese. Then "Soft Skills: The Software Developer's Life Manual" by John Sonmez. It was stunning experience. Besides, my work became fun and easy again. I was able to find time for my education and even think about side projects. And I still had a lot of time for sport, family and myself.
Did I miss YouTube that week? No, I didn't. I think it's because I talked to myself a lot before the blocking, trying to link this decision with emotions to convince my subconsciousness I really need this YouTube block. And I succeeded.
10 days later I faced the need to watch educational video on YouTube (yes, YouTube is great(!) as it is full of info, stories, experiences, etc.). I had to go back to my hosts file and unblock it… I found myself 5 hours later watching another video. Without any desire to work on my project. Without any flame in my heart. The day was wasted.
I think we all have addictions. For someone it's Facebook, for someone it's Tinder, for me it's YouTube.
I blocked it. Once again, I blocked it. It costs me too much… Blocking it gave me time and desire to write this blog post. I will share how my next week will be. Or maybe I'll unblock my addiction and won't add any post for another year.